Greeting & Holiday Cards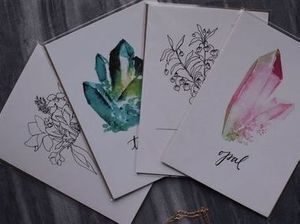 Custom and Personalized. 
We offer quality custom greeting cards in a variety of prices to fit any budget. Customize these cards to make each one unique to your own theme or personality.  Select a verse, ink color and lettering style to make your greeting unique, or use your own personal message.