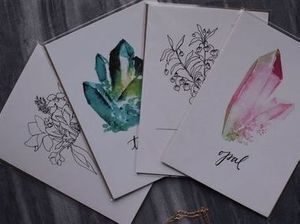 Greeting & Holiday Cards
Custom and Personalized. 
We offer top-quality, custom greeting cards in a variety of styles to fit any budget or occasion.
Make each one unique to your own personality or theme, by selecting from different verses, ink colors, lettering styles or you can use your own personal message.