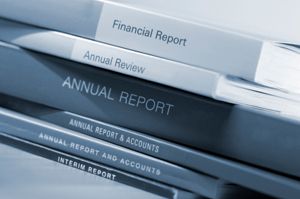 Annual Reports
Say More About Your Company Success.
We ​​​​​use the most stringent quality assurance processes, ensuring you'll end up with the perfect printed financial statement or annual report — on time and within budget. Our creative staff can help you produce a professional looking final piece, using color, photos, graphs, charts or graphics. To guarantee your report is designed and printed without problems, work with a pro!   
Want to keep your employees and customers in the loop more frequently? Consider sending out a nicely printed company newsletter monthly or quarterly. 
Get a Quote!