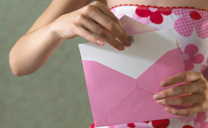 Welcome to Ivy + Anchor!
Immedia Print has partnered with Ivy + Anchor, a delightful online store for personalizing and creating fabulous personal stationary and gift items.
Ivy + Anchor includes an impressive mix of seven best-selling brands, with thousands of designs available on a wide variety of quality products.