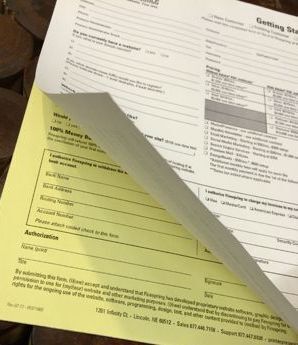 Business Forms
Just Keep It Simple.
Creating the perfect business forms can be a tedious process, but we can help to make it much simpler for you. We can help you upgrade your business image with a new design for your printed purchase orders, invoices, business forms and other carbonless forms. 
In addition, we also produce medical or technical forms for specific uses. Complete the look of your business image with customized printed envelopes, or a new and updated look to your company branding.
Get a Quote!